abcMix Attend VISCOM Advertising Sign Exhibition in Milan, Italy on Oct, 2019
Italy is a European country, mainly composed of the Apennines in southern Europe and two islands in the Mediterranean, Sicily and Sardinia. The country has an area of ​​301,333 square kilometers and a population of 60.24 million. The northern Alps borders France, Switzerland, Austria, and Slovenia, and its territory is surrounded by two miniature countries – San Marino and the Vatican.
Italy is a developed capitalist country, one of the four largest European economies, a founding member of the European Union and NATO, and a member of important international organizations such as the United Nations. Italy has a total of 55 UNESCO World Heritage Sites, which is tied with China who has the most world heritage sites in the world, Italy is also a world leader in art and fashion.
Milan is the economic and industrial center of Italy and world's fashion and art center, the world's design capital, the world's historical and cultural city, and one of the four major economic centers in Europe. Milan is the birthplace of almost half of the world's luxury brands, and is the headquarters of Italian fashion brands such as Armani, Versace, Fendi, Prada, Gucci, Valentino, Dolce & Gabbana, Tods, Moschino, Mediolanium. According to 2017 data, Milan's per capita GDP is about 55,600 U.S. dollars. Its population is second only to Rome in Italy. It is located on the Lombardy Plain in northern Italy. The city's permanent population is about 1.47 million. The area is about 181 square kilometers. It was rated as a global Alpha city in 2018 and is the resident location for large-scale international events and exhibitions, such as Milan Design Week in Italy, Milan International Furniture Fair, Milan Fashion Week, Milan International Film Festival etc.
Because of its huge market possibility, its leadership in world design and art, as well as historical relationship with China; we were so happy to participate in the VISCOM Advertising Sign Exhibition held in Milan, Italy on Oct, 2019
We want to reveal our latest LED sign products and ideals for local business owner, distributors, designers. We hope to speaking with designers face to face.
Quick benefits of ABCMIX LED Signages:
Innovative DIY
Free Mixing
Ready In Stock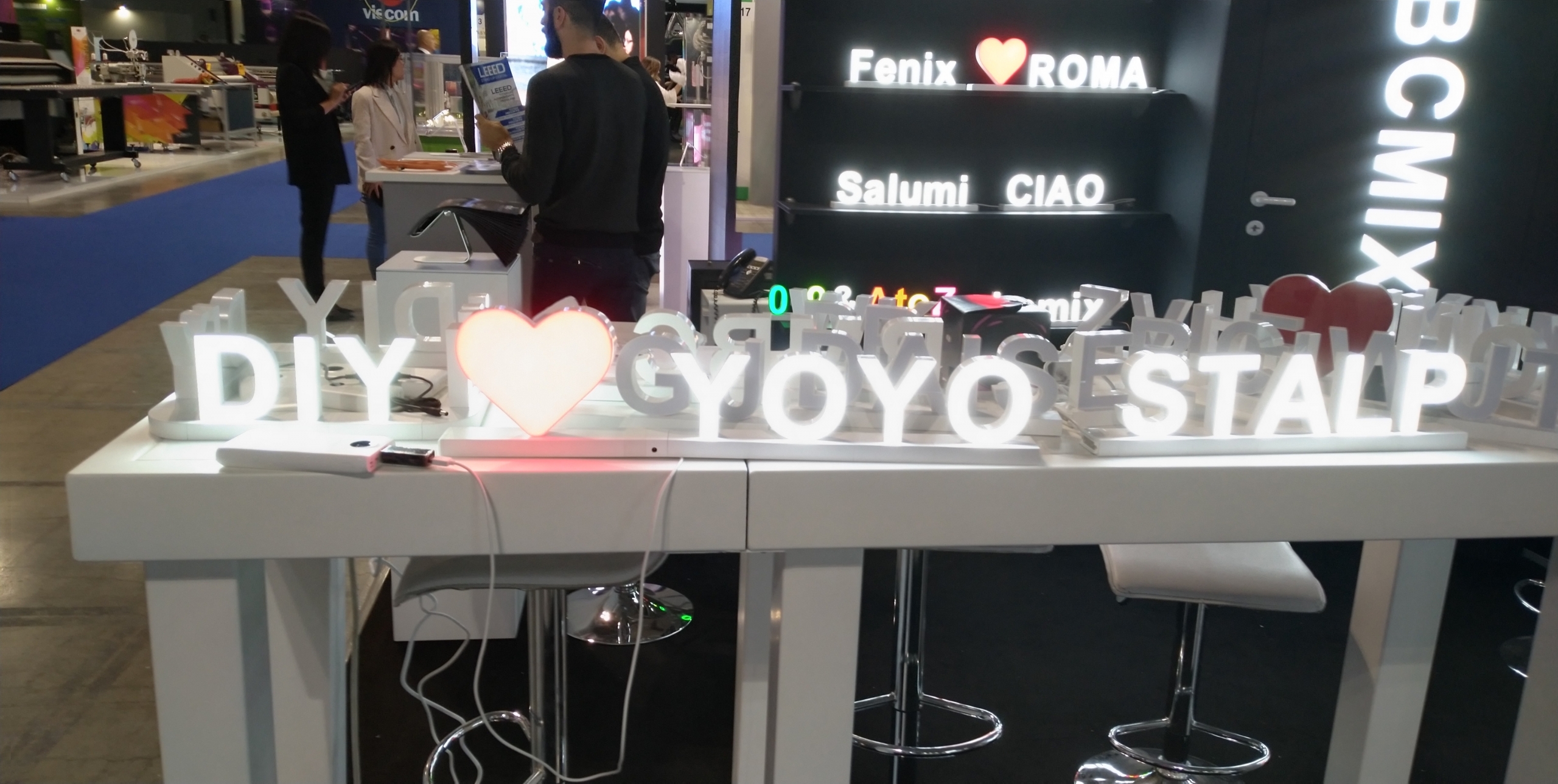 Throughout the fair, our products attracted a lot of distrubutors and also retail customers, they showed a great insterests in our LED signs.
We want to establish long-lasting business cooperation with local distributor. If you have interests in our LED signage products or want to be our local agent, please don't wait to email [email protected] or call: +86-13580882371.
https://www.abcmix.com/wp-content/uploads/2021/10/abcMix-Attend-VISCOM-Advertising-Sign-Exhibition-in-Milan-Italy-on-Oct-2019-scaled.jpg
1289
2560
abcMix
http://abcmix.com/wp-content/uploads/2021/09/abcmix-logo-1.png
abcMix
2019-10-09 13:22:57
2021-10-19 13:24:19
abcMix Attend VISCOM Advertising Sign Exhibition in Milan, Italy on Oct, 2019