abcMIX is leading DIY  LED shop signages manufacturer, supplier from China, we provide ready made LED signages for various shop applications. Our LED shop signages can help to expand your business and take it to the next level. Our LED shop signages become increasingly popular among worldwide buyers because they are so easy to use and install, meanwhile, they provide shops with a really high level of visibility.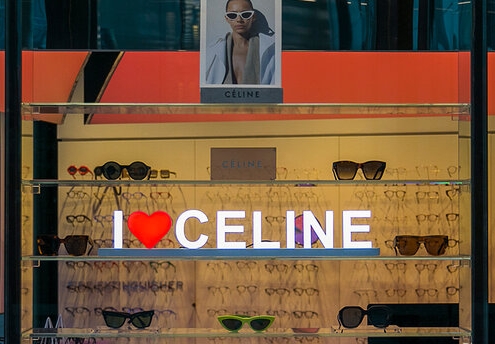 https://www.abcmix.com/wp-content/uploads/2021/11/i-loeve-celine.jpeg
344
500
abcMix
http://abcmix.com/wp-content/uploads/2021/09/abcmix-logo-1.png
abcMix
2021-11-20 09:07:38
2021-11-25 09:08:21
abcMIX LED letter signages for Celine shops in Australia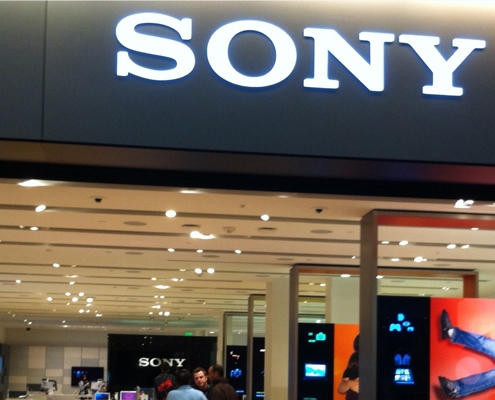 https://www.abcmix.com/wp-content/uploads/2021/10/abcMIX-LED-signages-for-Sony-retail-stores-logo-update-and-re-branding.jpg
400
925
abcMix
http://abcmix.com/wp-content/uploads/2021/09/abcmix-logo-1.png
abcMix
2021-10-21 12:46:55
2021-10-21 13:14:38
abcMIX LED signages for Sony retail stores logo update and re-branding
What is LED shop signage
LED shop signage is one of the newest forms of advertising and it has become very popular in recent years. Before, people either placed up hoardings outside their store, or they displayed large posters with messages like "Merry Christmas," "Happy Holidays," and other messages that they had printed on them. Now, though, because of LED technology, customers are able to see the messages on a much bigger scale than before. Because LED's are much thinner, they use much less electricity than traditional neon signs and therefore have a much lower cost of operation for any business owner who wants to switch their advertising method. They also last longer, meaning that businesses can save up to 50% more on their energy bill each year because of their use of LED technology.
Because the LED technology uses much less power than their neon counterparts, LED shop signage is much more beneficial to the environment as well, since the signs do not create any greenhouse gases or other forms of pollution. LED's are also highly durable, which means that they will last much longer than older forms of sign. When you start to think about all of the benefits that an ad with an LED sign has, it is easy to see why these signs have become so popular in recent years. They are incredibly easy to read, making it even easier for customers to make their buying decisions.
Why LED shop signage is important for your shop
LED shop signs generally play a role in guiding the path. In front of well-lit and beautified buildings, a beautiful, fashionable and innovative LED sign can often play the role of icing on the cake, LED shop signages integrating multiple functions such as decoration, guidance, and advertising have also become an important part of outdoor advertising.
LED signages are important signs of businesses and shops. The novelty of its form and structure is often one of the effective means to attract customers and solicit business. The shop signages uses LED as the light-emitting source, the light-emitting color can be selected according to the user's preference. It has the characteristics of energy saving, high brightness, dynamic, long life, and low cost. The text light-emitting sequence and light-emitting form can be designed arbitrarily. The current demand for LED shop signs is relatively large, especially in entertainment venues and new large-scale stores, which are generally used as a necessity to reserve installation positions. In the future, there will be a huge market for applications in large complex facilities, bank securities, showrooms, and stores.
How much does LED shop signage cost
Many people ask that question because they are wondering if LED shop signs will still be around in 10 years from now or how much does it cost to run them. One of the things people do not understand is that LED signage was specifically designed for commercial use and therefore can be very effective in retail settings as well as any other setting. LED is able to be seen from a distance, which makes them perfect to be placed in any store window, on the sales floor or at any other place where it is necessary to be seen. In fact, it is estimated that over 10 billion people will see LED signage within the next five years.
When it comes to getting LED signages installed in retail stores or anywhere else, you have to make sure that they will be protected from the elements such as wind, rain, snow and ice. This means that you will want to hire an experienced company who already knows all about retail signage installation. LED signs do not fade like other signs do and therefore you will not have to constantly replace them. Additionally, they will last much longer than other signs will, as long as they are properly lit and maintained. This means that you will save a lot of money on having to constantly repair your signage as well as replace it frequently.
A good news is that abcMIX has been developed a series of  "A – Z ",  " 0 – 9 " and other popular symbols in 7 different sizes to meet various shop signage requirements, they can emit different colors per customer's requirements,  they are cost effective and ready-made, which means you can turn your shop signage ideas to reality more quickly with a cheap budget. If want to know the detailed LED shop signage cost, please don't heisitate to contact [email protected] to get an instant quote.
Five different ways to install LED shop signs
1. Surface mounted installation: suitable for small indoor signs. Due to the small installation space, in order not to occupy space, the same size area is dug out on the wall according to the size of the signage, and the LED shop signage is embedded in the wall. The wall is required to be a solid wall. The cost of using the pre-maintenance method is relatively high.
2. Wall-mounted installation: It is mostly suitable for the installation of indoor LED shop signages, with a small area (less than 10 square meters). The wall is required to be a solid wall. Hollow bricks or simple partition walls are not suitable for this installation method.
3. Hanging installation: It is mostly suitable for large-scale shops such as supermarket, shopping centers to play the role of indicating signage. The signage area is required to be small. It is required that there must be a suitable installation site, such as a beam or lintel above, and the signage body must be covered with a back cover under normal circumstances.
4. Column type installation: It is mostly used for the installation of outdoor advertising LED signages, with a wide view and relatively empty places around, such as squares, parking lots, etc. According to the size of the LED signage body, it can be divided into single-pillar and double-pillar installation.
5. Roof-mounted installation: Mainly suitable for outdoor advertising LED signages. The installation location is mainly on the roof of the building. As the height of the building increases, the level of wind resistance to be considered should also increase.
Abcmix's standard LED shop signs mainly using wall mounted and hanging installation method.
About abcMix
abcMIX is a leading LED signages manufacturer sinces 2003, for over 18 years, we have been designing, manufacturing, marketing and servving of creative LED signages that help business growing.
Contact Us
E-mail:

[email protected]

Phone: +86-755-29885829
Mobile: +86-13316998143
Address: 5th Building, Alley 2, 1st Industrial Zone, Jiazitang, Guangming District, Shenzhen City, Guangdong Province, China