abcMIX design, manufacture and supply cost effective, uniform, easy to install, ready for shipment LED education signages for public shools, colleges, universities, libraries and more.
The reason LED education signage is growing in popularity in public schools, colleges and universities is simple to understand. LED technology, which stands for light emitting diode, can help to save money on the cost of lighting up classroom rooms, and it can also make it possible to include fun learning activities in a wide variety of settings. In addition to making it easier for students to learn, LED technology is also helping to keep LED signs visible in places where traditional signs cannot be installed, such as in the sky.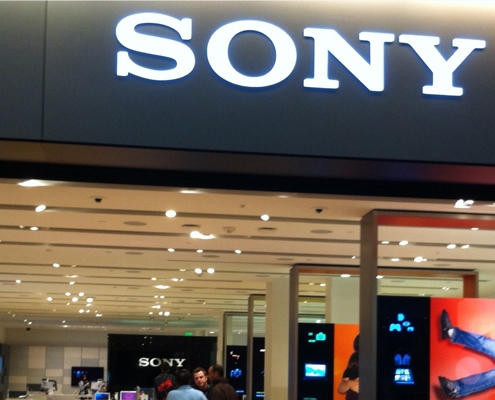 https://www.abcmix.com/wp-content/uploads/2021/10/abcMIX-LED-signages-for-Sony-retail-stores-logo-update-and-re-branding.jpg
400
925
abcMix
http://abcmix.com/wp-content/uploads/2021/09/abcmix-logo-1.png
abcMix
2021-10-21 12:46:55
2021-10-21 13:14:38
abcMIX LED signages for Sony retail stores logo update and re-branding
What are education LED signages
Education LED signs are a great way to enlighten and educate your customers. When it comes to selling products and services to your customers, having an educational sign is extremely important. There are many reasons that these signs can be used for this purpose, but the most important one is that they can attract more customers to your business. In fact, education signages are so effective at educating people that they become repeat customers. Not only are they informative, but they are eye-catching as well.
Many companies use these signs not only to inform customers about their business or service, but also as a way to help children learn. This is because a well-made sign can provide children with hands-on lessons about numbers, letters, colors and the like. By including the message " literacy before math class," you are ensuring that your sign will encourage children to learn and take an interest in learning. Your sign can do that by using words, numbers and shapes that children can associate with learning and making money.
Another advantage to using education LED signages is that you can incorporate other types of graphics on them as well. For example, you might include art, music or television logos onto your sign. This will not only provide your customers with educational content, but it will also provide them with content that they can relate to as well. What are education LED signages? These signs are an affordable and effective way to both educate and entertain your customers, which is something that any business owner can appreciate.
Types of education led signages available
The types of education LED signs are able to assist with is very important because these particular types of programs can be used for a variety of different purposes. The types of programs that are available can range from school district signs, to educational tours, to art or computer programs that are taught to children. No matter the type of education that is led in an environment with the help of a sign, it is still able to educate a child on a variety of topics that they would otherwise not have been exposed to.
School district signs are a great way to help advertise a school system. These signs are put up in locations around the school that people can easily see. Parents will find that if they have a child that is starting school, that they should consider having the sign put up in their neighborhood so that they will know when their child will be going to school. It is also possible to place these signs on cars so that when people see the car they are aware of what is going on within the area. Many people prefer to have an educational sign in the car so that they will be able to learn about the various types of programs that are offered in the community so that they can choose the appropriate program for their child.
Educational tours are another form of education LED signs that can be placed in an area that someone would like to visit. In the tourism industry, there are quite a few places that tourists would like to go visit, but there may not be enough hours in the day to allow them to visit all of the sites. By placing education LED signs in tourist areas, tourists will be able to learn more about the various types of sites that are located in the area and are able to visit each site on their own time and at their own pace.
How much does education LED signage cost
If you are wondering how much does education LED signage cost, then you have come to the right place. We all know that when it comes to advertising and branding it pays to be creative. When it comes to informing people about various programs and projects through the use of signage it is best that you get creative and display everything in your favor. That is why many are turning to the use of LED technology which is known for being very cost effective and at the same time very flashy.
With so much information being conveyed through the use of signage, you would want to be sure that everything is as clear and understandable as possible. So if you are just trying to provide information about how much does education LED signage cost, you will definitely want to get started with this form of advertisement by creating an informational sign. You can either do this yourself or you can employ the help of professionals who can do this for you. Either way, the end result will be the same which is, informative signage that promotes your educational institution.
There are a lot of benefits that come along with these kinds of signs. Besides promoting your institution or school, they are also highly customizable which means you can really choose something that will best fit your needs. Just think about the fact that when people walk into your building or school, they are sure to take out their smart phones and look up information on the subject. Think of the potential here!
About abcMix
abcMIX is a leading LED signages manufacturer sinces 2003, for over 18 years, we have been designing, manufacturing, marketing and servving of creative LED signages that help business growing.
Contact Us
E-mail:

[email protected]

Phone: +86-755-29885829
Mobile: +86-13316998143
Address: 5th Building, Alley 2, 1st Industrial Zone, Jiazitang, Guangming District, Shenzhen City, Guangdong Province, China