abcMIX is a professional LED outdoor signage manufacturer, supplier from China, with our magentic LED letter signages and our programble LED signages as well as double sided LED display singboards, they are ideal for shops, cafes and more.
LED outdoor signs are becoming more popular and more readily available. There are many different advantages of LED outdoor signage and these advantages mainly are safety and advertising.
"First impression is the last impression," businesses who use outdoor LED signages as part of their marketing campaign and also as part of their branding. These businesses include shops, cafes, property managers and so on.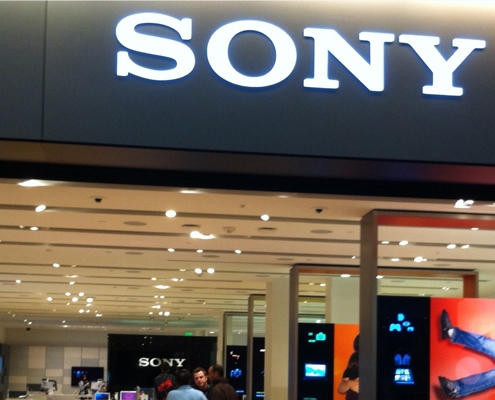 https://www.abcmix.com/wp-content/uploads/2021/10/abcMIX-LED-signages-for-Sony-retail-stores-logo-update-and-re-branding.jpg
400
925
abcMix
http://abcmix.com/wp-content/uploads/2021/09/abcmix-logo-1.png
abcMix
2021-10-21 12:46:55
2021-10-21 13:14:38
abcMIX LED signages for Sony retail stores logo update and re-branding
What are outdoor LED signages
What are outdoor LED signs? These are the signs that you see outside shops, buildings and other public places. They help businesses advertise by letting potential customers know about the existence of the shop or place of business. These signs are used not only to inform people about a certain business but also to drive traffic into the building as well. Outdoor LED signage is becoming more popular in many places because of its bright lights and the effect they have on people.
An outdoor LED sign will last for years and is easy to maintain. You don't even need a ladder to put up the sign since it is mounted on a stake that is sturdy. To keep the outdoor sign running, you just need to wipe it with a damp cloth regularly. The LED lights that are part of this sign will last a very long time so you do not have to worry about replacing them anytime soon. Some people even purchase several outdoor LED signs to be able to use them in different areas for advertising.
If you are still not sure about using an outdoor LED sign, it is best that you browse through some online images of these signs. You will surely find one that would match your individual requirements perfectly. Think carefully about the kind of message you want to express and look for the sign that will best suit your requirements. Keep in mind that your aim is to attract potential customers to visit your establishment and to keep them interested in what you are selling or offering.
Types of outdoor led signages available
There are various types of outdoor LED signages available which are designed in a way to either provide a message or a design to make the entire signage look neat and professional. If you are looking to promote your business or offer some sort of event, then it would be wise to invest in outdoor LED signs to increase your visibility to potential customers or clients. The great thing about these signs is that they come in different shapes and sizes and can be installed anywhere in your outdoor space. You can mount these signs on trees, fences, walls, lamp posts and much more.
These outdoor signages can also be used to enhance the look of your home and make it look extra special. You can use one outdoor LED sign in the entryway to your house, one in the garden area for your patio, one in the lawn for your kids play area, and even one at your gate to let potential customers know that you are open and waiting to serve them with great food and drinks. Most of these outdoor signages come with a flexible mounting system so that you can fix them to any type of flat surface. Some of them come with hinges to enable you to install them securely and safely. There are even some high powered outdoor LED signages available in the market which can display up to 10 different messages at the same time.
These signs are very easy to install too. You just need to screw them to the wall or post and you can be able to display your message almost instantly. Other than informing customers about your product and services, these outdoor LED signs can also display a logo and some basic text information regarding your company. They are available in different colors too. You can select the most ideal color and font that will be most appealing to your customers.
Factors to consider when designing your own LED outdoor signages
LED outdoor signages refer to LED advertising objects that convey information to consumers in open or outdoor public places. What should be paid attention to when designing LED outdoor signs?
Unique
The object of outdoor advertising is pedestrians in motion. Pedestrians receive product information through visual advertising images. Therefore, outdoor advertising design must take into account the three factors of distance, perspective, and environment. In the open large square and the sidewalk of the road, it is more convenient for the audience to see objects 5 meters higher than the head at a distance of 10 meters. Therefore, the first step of the design is to determine the location and size of the advertisement based on the three factors of distance, perspective, and environment.
Common outdoor signages are generally rectangular or square, and we must design according to the specific environment, so that the shape of the outdoor signage is coordinated with the background to produce a visual beauty. The shape does not need to be uniform, it can be diversified, and the size should also be determined according to the actual space size and environmental conditions. For example, the street signs in Italy are not very big, they are unified with its ancient streets, and they are very harmonious. Outdoor LED signages should focus on creating good gaze effects, because the basis of advertising success comes from the contact effect of gaze.
Suggestive
Since the audience is a mobile pedestrian, the position and time of the audience passing the advertisement must be considered in the design. Pedestrians are unwilling to accept cumbersome pictures, and only surprisingly beautiful resorts that attract the attention of pedestrians with concise pictures and revealing forms can attract audiences to watch advertisements. Therefore, the design of outdoor signage should pay attention to the suggestive nature, with both pictures and texts, with images as the leading factor and text as the auxiliary, and the use of text should be simple, clear and avoid lengthy.
Simplicity
Simplicity is an important principle in outdoor signage design. The entire screen and the entire facility should be as concise as possible, and the design should be original, always stick to the principle of being small and precise, and try to give the audience plenty of room for imagination. It is necessary to know that the value of consumers' attention to advertising is inversely proportional to the amount of information on the screen. The more complicated the image of the picture, the more disorderly it gives the audience; the simpler the picture, the higher the attention value of consumers. This is the effective function of simplicity.
What should be paid attention to when choosing LED outdoor signage lighting source
Stability and reliability.
Color temperature and brightness consistency.
Waterproof.
How much does outdoor LED signage cost
It is quite common to hear questions on the price of outdoor LED signage. People want to know how much does outdoor LED signage cost, but they also would like to know what is the importance of an outdoor LED signage. Before we answer this question, it is important that you should understand what an LED sign is, and why it is a preferred choice for advertising in many businesses. With the help of this article, you will learn how much does outdoor LED signage cost.
How much does outdoor LED signage cost basically boils down to the material used in making the sign board, the sign itself, the installation charges, and other fees. When you choose to go with an outdoor signboard made out of non-reflective material, the installation cost is going to be very high. On the other hand, if you choose to use an outdoor signboard made of reflective material, the cost of the sign board will be low. Therefore, your decision must also depend on whether you are willing to spend money just to have an outdoor LED signboard.
Once you consider all these factors, you can then determine how much does outdoor LED signage cost. However, you should also keep in mind the importance of an outdoor signboard to your business. You need to make sure that your signboard reflects the name and the logo of your company well. It is very important that your signboard is noticeable so that people can easily read it when coming close.
And if you want to know detailed outdoor LED signage cost for your specified projects, please contact [email protected] to get an instant quote.
About abcMix
abcMIX is a leading LED signages manufacturer sinces 2003, for over 18 years, we have been designing, manufacturing, marketing and servving of creative LED signages that help business growing.
Contact Us
E-mail:

[email protected]

Phone: +86-755-29885829
Mobile: +86-13316998143
Address: 5th Building, Alley 2, 1st Industrial Zone, Jiazitang, Guangming District, Shenzhen City, Guangdong Province, China