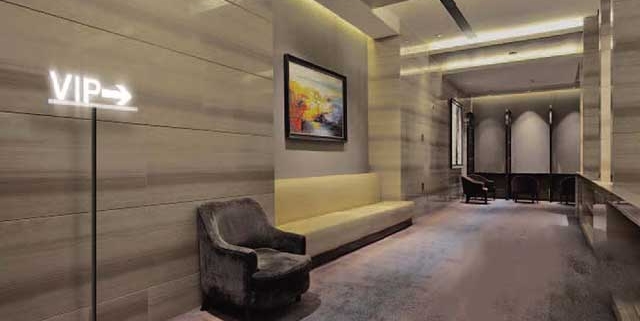 4 lobby signs that will definitely boost your business
The customer experience you provide to your customer is defined by the business signs you place. They help establish a positive image of your company. The best way to ensure that your customers recognize your business is by using signs. One of the best ways to make a great first impression on customers is by using lobby signage.
As your customers walk in, it would make sure that they are able to clearly identify your business. These signs shine your business and impress customers at the same time. This post takes a close look at the different options available when in market for lobby signage. So, what are you waiting for? Let's get started.
Dimensional Letters ( 3D Letters )
One of the most impressive lobby signs that will instantly shine your business is dimensional letters. Laser-cut acrylic material is used to make these three-dimensional letters. The 3D letters can even match the business logo, font style, and colors. Thus, it makes for the ultimate choice. Dimensional acrylic lobby signs provide a depth that cannot be overlooked. Regardless of the angle from which customers view the sign, they would be able to identify the company. abcMIX not only provide customized LED dimensional letters for our global customers, but also provide ready in stock LED 3D letters in different size, languages.
Acrylic Lobby Signs
Another type of lobby sign that you should consider is acrylic lobby signs. The fact is that acrylic is a truly versatile material that provides attractive signs. The acrylic panels display the brand name and logo. Thus, they provide a sleek and sophisticated look that suits your corporate office anywhere.
Metal Lobby Signs
The next type of lobby sign that you may need for your business is metal lobby signs. These help your reception area or lobby stand out. Materials like stainless steel, bronze, or aluminum are used to make the lobby signage. You can expect to make a bold statement with these. The reason why metal lobby signs are very popular is because they are easy to customize. Besides the standard silver color, you get to select different colors and finishes to achieve an impressive design.
Backlit Lobby Signs
A great way to make a lasting impression is by using illuminated signs. These are eye-catching and cannot be ignored. Hence, you should use them in lobby and reception areas. Dimensional or metal lobby signs go with the LED lobby signage. The addition of the LED bulbs is what makes them unique. You
Cooperating with the best LED lobby signage manufacturer 
Now that you know about the different types of lobby signage including LED lobby signage, it is about time that you reached out to ABCMIX as we provide the best lobby signage. Either for bulk purchasing for your chain store business or standard LED lobby signage for wholesale, you can contact [email protected] for an instant quote. We will never let you down.
https://www.abcmix.com/wp-content/uploads/2021/10/LED-Wall-Signage.jpg
480
640
abcMix
http://abcmix.com/wp-content/uploads/2021/09/abcmix-logo-1.png
abcMix
2021-11-01 11:51:28
2021-11-01 11:54:41
4 lobby signs that will definitely boost your business