abcMix LED Signages Showed at Indonesia Building Materials Exhibition at Jakarta on June, 2019
Indonesia is located in southeastern Asia, across the equator, borders Papua New Guinea, East Timor, Malaysia, and faces Thailand, Singapore, the Philippines, Australia and other countries across the sea.
Indonesia is the world's largest archipelago country, consisting of approximately 17,508 islands between the Pacific and Indian Oceans. The land area is about 1.904 million square kilometers, the ocean area is about 3.166 million square kilometers, and the coastline is 54716 kilometers long.
Indonesia is the largest economy in ASEAN. Agriculture, industry, and service industries all play important roles in the national economy. In 2019, Indonesia's GDP was US$1.11 trillion, a year-on-year increase of 5.02%, of which the total trade volume was US$338.24 billion.
Jakarta, which has the aura of the capital and big city, has attracted the attention of many young people. The continuous influx of a large number of people has allowed the city to enjoy a huge demographic dividend, which in turn brought about the rapid development of the regional economy. In Indonesia, no city can compete with Jakarta. Jakarta and its surrounding areas account for 20.85% of GDP. As of 2019, the number of people living in Jakarta exceeds 10 million, and the surrounding satellite cities are even larger.
Because of its huge market potential and historic friendship with China; we were so happy to attend the Indonesia Building Materials Exhibition at Jakarta on June, 2019.
As a professional commercial LED signages and LED sign boards manufacturer located in Shenzhen, China, we always concentrate on designing, manufacturing as well as selling of high quality LED signs for commercial and industrial applications. We have the ability to satisfy any type of personalized requirements for top quality LED signages.
Brief benefits of ABCMIX LED Signs:
Creative DIY
Free Mixing
Ready-Made
During the exhibition, our products attracted a great deal of business owners and end buyers, they showed a great insterests in ABCMIX LED signs.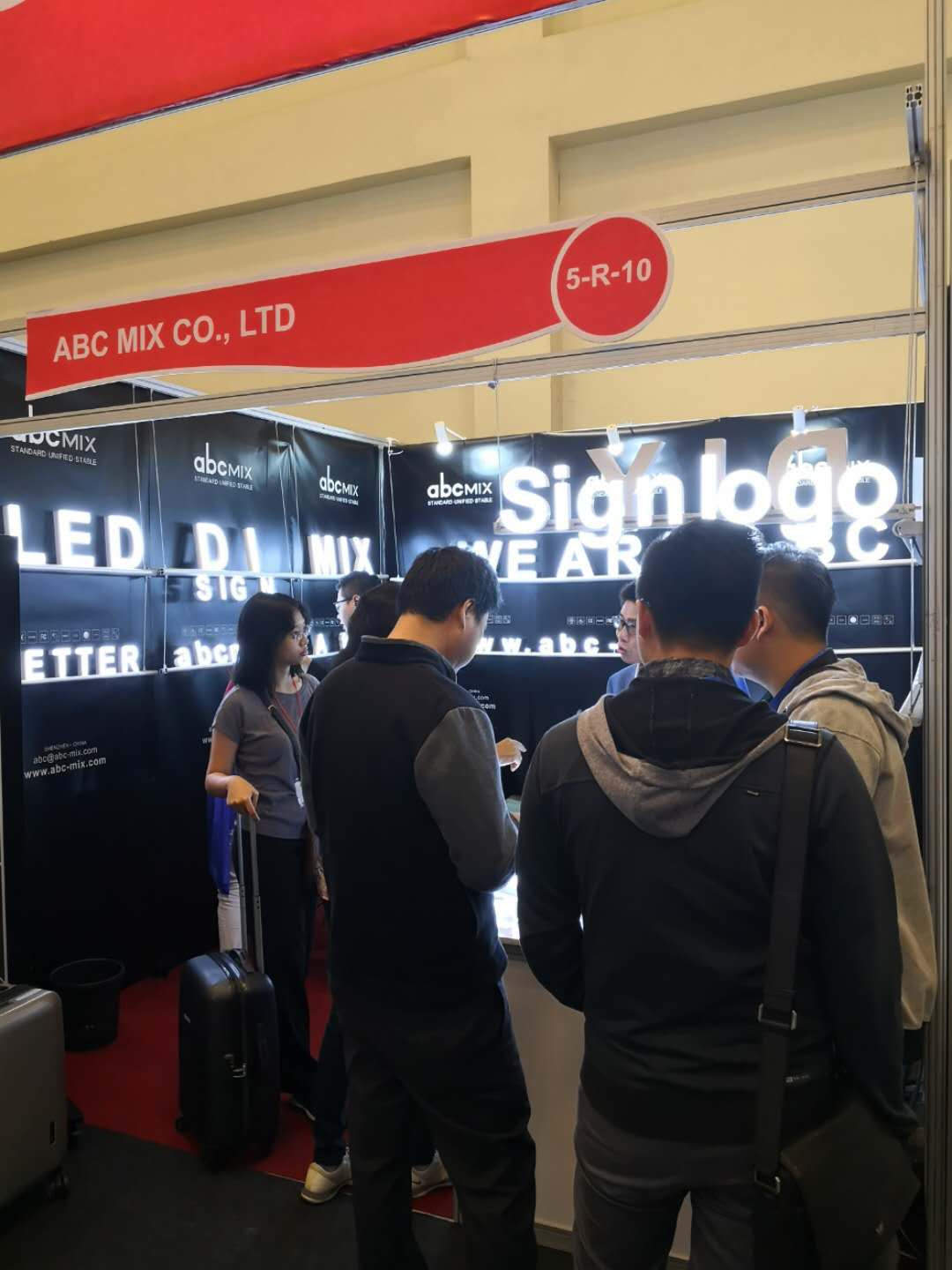 We want to establish long-term business relationship with local distributor. If you have interests in our LED signage products or want to be our local wholesaler, please don't think twice to email [email protected] or call: +86-13580882371.
https://www.abcmix.com/wp-content/uploads/2021/10/abcMix-LED-Signages-Showed-at-Indonesia-Building-Materials-Exhibition-at-Jakarta-on-June-2019.jpg
1080
1440
abcMix
http://abcmix.com/wp-content/uploads/2021/09/abcmix-logo-1.png
abcMix
2019-06-25 09:18:39
2021-10-19 10:05:23
abcMix LED Signages Showed at Indonesia Building Materials Exhibition at Jakarta on June, 2019